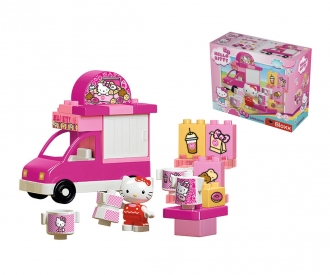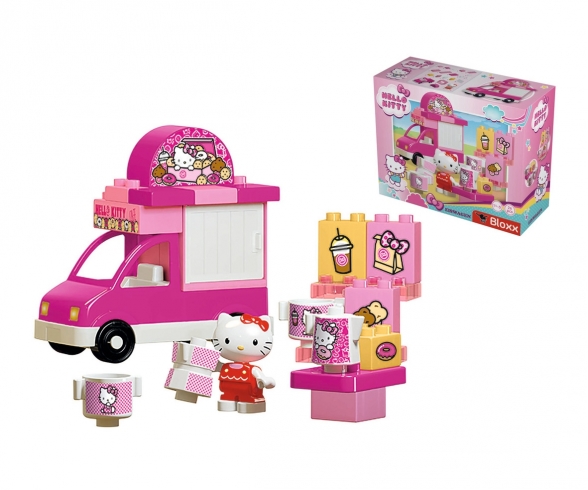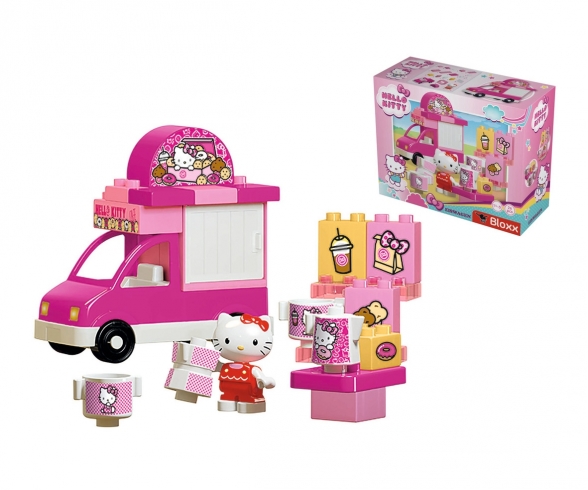 BIG Bloxx Hello Kitty Ice Cream Truck
Article number: 800057148
Age recommendation: from 18 months
Quantity:
1
2
3
4
5
6
7
8
9
10
11
12
13
14
15
16
17
18
19
20
21
22
23
24
25
26
27
28
29
30
Delivery time 1-3 working days within Germany
The whole world is crazy about her and in this country, too, the probably most famous Japanese has cult status: Hello Kitty, the comic cat, began her career in 1974 as a motif on a purse. The cult character with countless little fans can now also be found as part of a playful BIG-Bloxx product line.
The BIG-Bloxx Hello Kitty ice cream truck playset consists of 26 parts, including a Hello Kitty play figure. The pink ice cream truck can drive off immediately with Hello Kitty and deliver ice cream. Also included are coffee pots, ice cream cups and detailed printed ice cream themed game pieces.
The ice cream truck set offers children aged 18 months to 5 years lots of fun. The pretty, candy-colored parts and the popular Hello Kitty theme ensure high play value.
The building blocks are compatible with familiar game pieces. Due to the high quality plastic they can be easily cleaned.
HELLO KITTY used under license. SANRIO GMBH. ©1976, 2020 SANRIO CO.LTD. All rights reserved.
Dimensions assembled (L x W x H): 25 x 20 x 15 cm