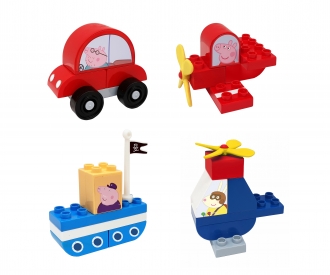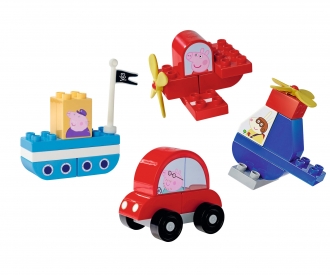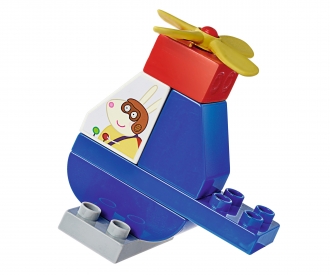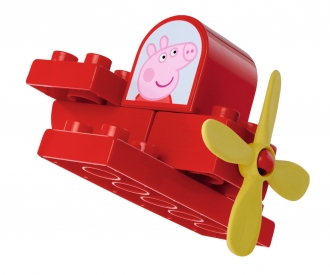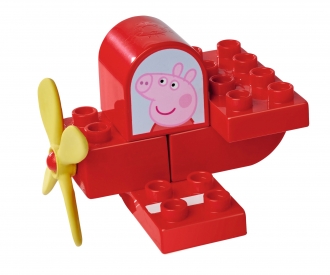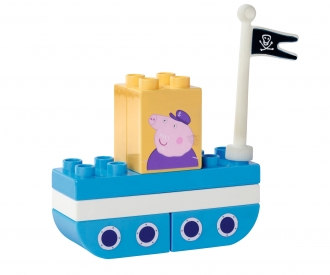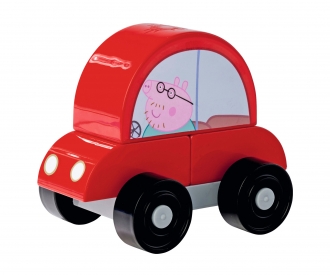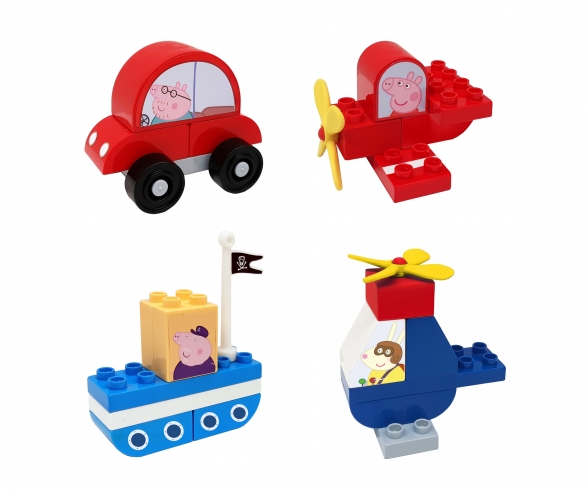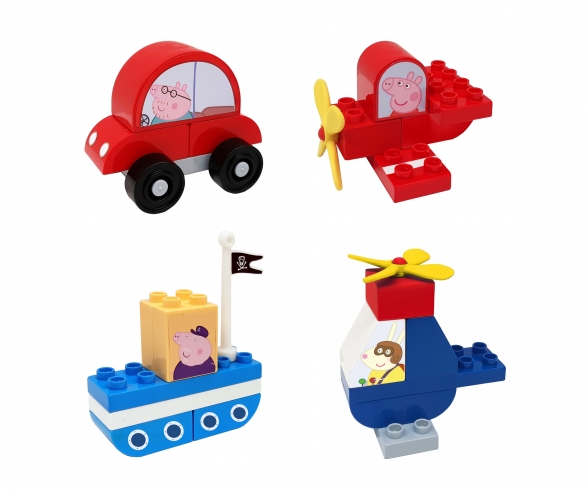 BIG Bloxx Peppa Pig Vehicle Set Bricks
Article number: 800057162
Age recommendation: from 18 months
Quantity:
1
2
3
4
5
6
7
8
9
10
11
12
13
14
15
16
17
18
19
20
21
22
23
24
25
26
27
28
29
30
Delivery time 1-3 working days within Germany
Peppa Pig is a lovely made British children's animated series known for entertaining learning and lots of fun for the little ones.
Peppa is a particularly curious and playful pig girl. She lives together with mom and dad and her little brother in a house on a hill. From there, Peppa explores the surroundings together with her friends - because everywhere there is something exciting to discover!
The BIG-Bloxx Peppa Pig Vehicles Set consists of 24 different building blocks that can be used to build four different vehicles from the cheerful world of Peppa Pig. Whether the family car with father Wutz, the helicopter with Mrs. Mümmel, the boat with Grandpa Wutz or the airplane with Peppa - there is a lot to build and play with here.
The sets are the ideal introduction to the world of Peppa Pig building blocks for children 18 months and older. Since all sets in the line can be combined, large BIG-Bloxx Peppa Pig worlds can of course also be built.
The building blocks are compatible with well-known toys. The high-quality plastic makes them easy to clean.
PEPPA PIG © ASTLEY BAKER DAVIES LTD/ENTERTAINMENT ONE UK LTD 2003. All rights reserved.