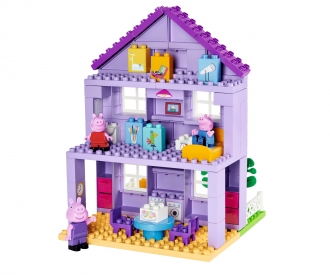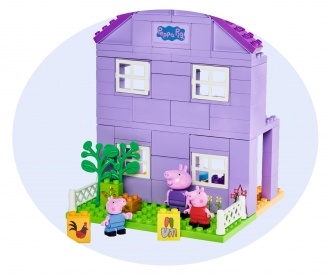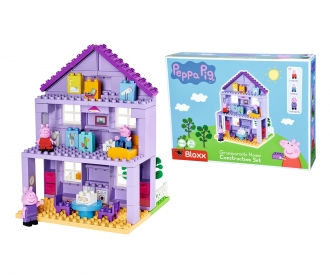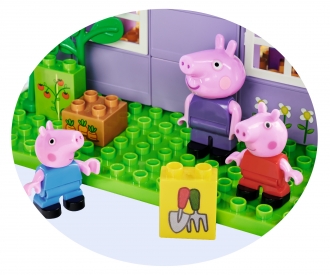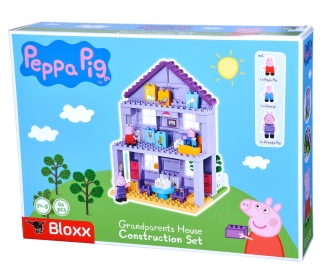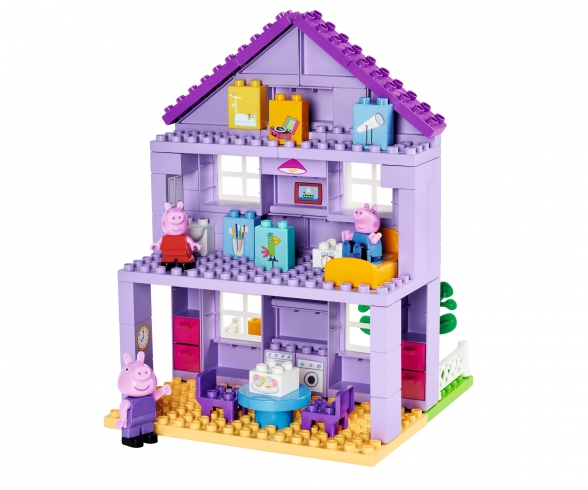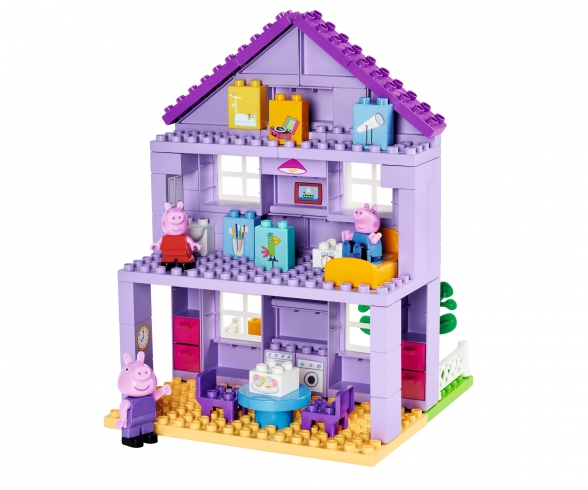 BIG Bloxx Peppa Pig Grandparents House
Article number: 800057153
Age recommendation: from 18 months
We will notify you by email as soon as this item is available again.
Peppa Wutz, the little pig girl from the popular TV series, is lively, curious and resourceful. She loves adventure and experiencing new things. However, her favorite thing is mud puddles and she enthusiastically jumps through them after every rain. After all the adventures, she likes to round off the day at Grandpa's House. On the three levels consisting of kitchen on the first floor, bedroom on the 1st floor and a small attic, there is a lot to discover. Peppa and her little brother Schorsch also like to help their grandparents with the gardening in the large adjacent garden.
The large playset BIG-Bloxx Peppa Pig Grandpa's House consists of 86 parts. The set comes with the three figures Grandpa Wutz, Peppa and Schorsch. The assembly instructions on the side flap of the packaging make it easy to quickly assemble the big house of the Wutz family. The house can be expanded with the other playsets from the BIG-Bloxx Peppa Pig series.
BIG-Bloxx are suitable for children aged 18 months to 5 years and are compatible with familiar toy blocks. The high-quality plastic makes the building blocks easy to clean.
PEPPA PIG © ASTLEY BAKER DAVIES LTD/ENTERTAINMENT ONE UK LTD 2003. All rights reserved.
Dimensions assembled (L x W x H): 25,5 x 33 x 37 cm