---
Sort by:
Top sellers
New
Price ascending
Price descending
Filter
---
Water sprinklers
BIG Aqua Nauti Water Sprinkler
800076547
€24.99
From the depths of the seas, the funny octopus BIG-Aqua-Nauti comes to children's gardens in summer and provides cool refreshment and splashing fun. The cheerfully designed octopus with the likeable laugh and the blue tentacles that give it a stable footing has mastered a clever trick that will delight little water rats. Depending on the water pressure, the hat rises up to 4 meters, spinning and thus becoming a shower. To compensate for any unevenness in the ground, a nozzle on the head can be manually adjusted so that the water jet hits the hat exactly. BIG-Aqua-Nauti is made of high-quality plastic materials and fits perfectly to all standard garden hose connections due to the standardized hose connection. BIG-Aqua-Nauti is suitable for children aged three and over. From the manufacturer of the BIG Bobby Car - BIG-buffalo strong!
More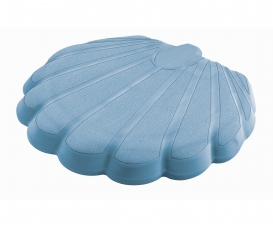 Water sprinklers
BIG Splash Shower outdoor shower
800056769
€49.99
The fun floor shower in water shell shape, is a refreshing water fun for children from 2 years. Whether as a shower for garden pools and paddling pools or for refreshment on camping trips in between, the BIG Splash Shower can be used in many ways due to its light weight. Due to the built-in pressure valve, water can still be saved when romping and splashing. Only when stepping on the non-slip tread surface, the water splashes upwards, if the pressure decreases, the water flow stops automatically. The blow mold body is made of durable and, like all BIG products, environmentally friendly plastic material. Through the standard hose connection, the Splash Shower is quickly and easily ready for use. The BIG Splash Shower is manufactured in the modern BIG factory in Germany and has been tested for maximum safety. From the manufacturer of the BIG Bobby Car - BIG-buffalo strong! For children from 2-99 years.
More