---
Sort by:
Top sellers
New
Price ascending
Price descending
Filter
---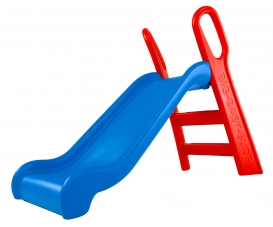 Slides
BIG-Baby-Slide
€61.99
The BIG-Baby-Slide with a chute length of 118 cm can be assembled in seconds flat using the BIG tool supplied. This high-quality slide meets all the safety requirements for the protection of children. The sturdy design can withstand a load of up to 50 kg. Large grip handles and non-slip steps enable even younger children to join in the fun. A handrail on both sides of the slide provides safety when the little ones are sliding down. The wide legs prevent the slide from tipping over.  
More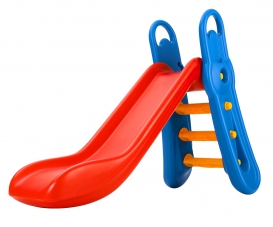 Slides
BIG-Fun-Slide
currently not in stock out of stock
With its attractive, non-tipping design and cheerful bright colours, the BIG-Fun-Slide is guaranteed to provide kids with lots of playtime fun both in the home and garden. With a chute length of 152 cm, the BIG-Fun-Slide is the ideal toy for all those little slide fans. With particularly wide steps, which are only a small distance apart and an easy-grip handrail, kids will find this slide extremely easy to climb. The high sidewalls ensure a good hold whilst sliding. The height of the BIG-Fun-Slide and therefore the angle of inclination can be quickly and easily adjusted. And the BIG-Fun-Slide is also a big hit when it comes to assembly: this super slide can be assembled in next to no time using the BIG special tool supplied. This slide has tremendous play value and can be folded away for easy storage.
More