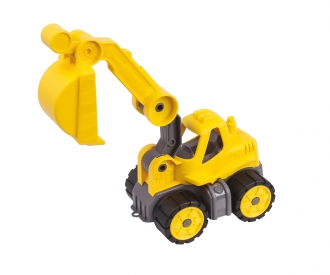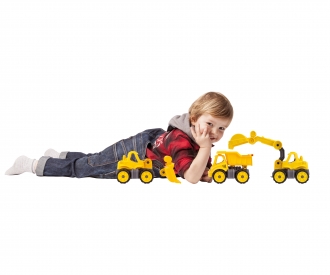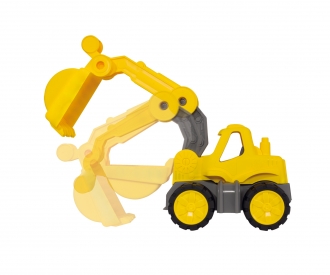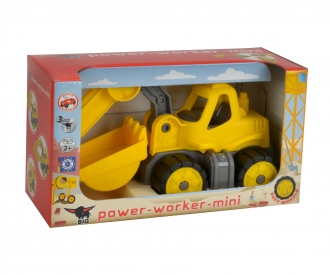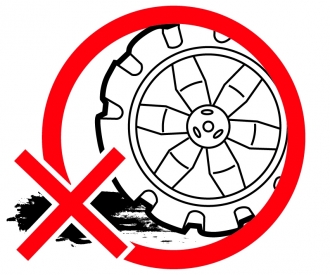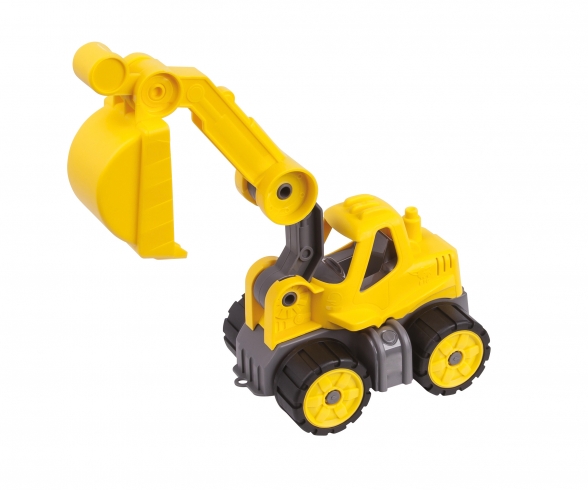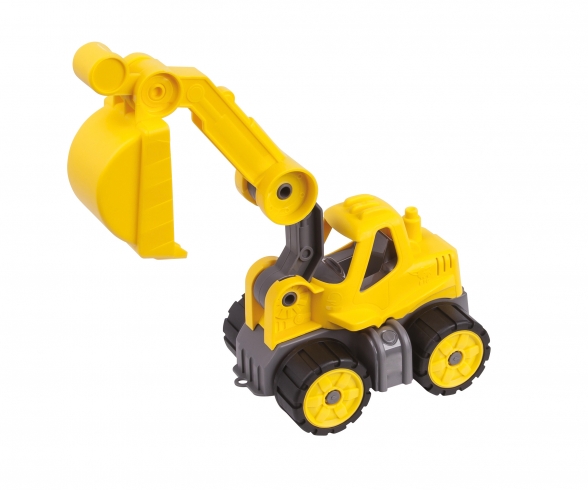 only 1 pieces left in stock, Delivery time 1-3 working days within Germany

Ideal for small construction sites or as an addition to the fun originals, the mini vehicles in the BIG Power Worker series are for children aged 2 and above. The BIG Power Worker Minis are only half the size of their big brothers, but like them they are also replicas of the actual construction vehicles. Because of their size, they are the ideal vehicles for small construction sites and ideal for trips to the playground or for taking on holiday.
The BIG Power Worker Mini Digger quickly moves excess material out of the way with its large shovel. The material is loaded onto the load area of the mini tipper. All of the vehicles are manoeuvrable, extremely robust and look like actual construction vehicles because of their attractive colour scheme.
The design of the BIG Power Worker Mini vehicles has been specially tailored to the ergonomics of little hands so that the vehicles can be pushed, carried and the shovels or load areas emptied without problems. A particular bonus are the hard-wearing wheels made from softer plastic that are used as standard on all BIG Power Worker vehicles. These are easy to clean, do not leave marks behind and are therefore ideal for playing in the children's room or outdoors.
The BIG Power Worker Mini vehicles are manufactured in Germany using high-quality plastic materials.
Made in: Germany
Dimensions assembled (L x W x H): 23 x 10 x 11,5 cm
Dimensions: 24 x 10 x 16 cm