---
Sort by:
Top sellers
New
Price ascending
Price descending
Filter
---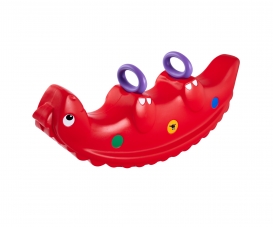 Kids rockers & seesaws
BIG Sammy Rocker Seesaw
800001335
€69.99
The BIG-Sammy-Rocker provides plenty of play options. Whether kids want to rock on their own, in twos or even threes, the ingenious rocking and seated surface with a low centre of gravity guarantees safety and maximum playtime fun. Sturdy handles ensure a safe hold even when the rocking gets boisterous and the scales on this dino's back will reliably prevent the rocking from getting too wild. The BIG-Sammy-Rocker is manufactured from environmentally-friendly, high-tensile plastic and is suitable for use in the nursery and garden. Just like all the other toys from BIG, the BIG-Sammy-Rocker features the very best in design: this cute dinosaur will soon become a much-loved member of the family.  
More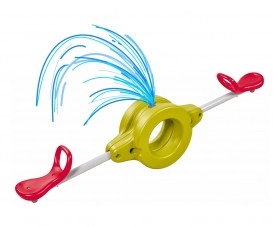 Kids rockers & seesaws
BIG water seesaw
800056748
Factory sold out
"Whoever sits at the bottom gets splashed!" - That's the motto of the cool BIG water seesaw, which provides endless fun and refreshment for children aged three and up in the summer. The middle part of the seesaw can be connected to a water hose through a standardized hose connection including seal and then sprays a fun fountain from the middle of the seesaw. Of course, the seesaw also works without using the water spray function. The extremely robust, double-walled blow-molded body made of weather-resistant plastic material ensures long durability, safety, as well as carefree seesaw fun. White metal axles provide stability and the sturdy seats have grab handles. Each side can bear a load of up to 50 kg.The BIG water rocker is completely dismountable and can be disassembled small and compact for storage. The toy is manufactured in the modern BIG factory in Germany and is tested for maximum safety. From the manufacturer of the BIG Bobby Car - BIG-buffalo strong!
More