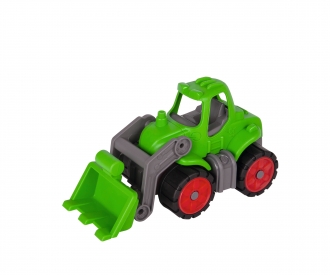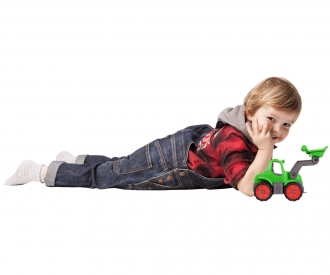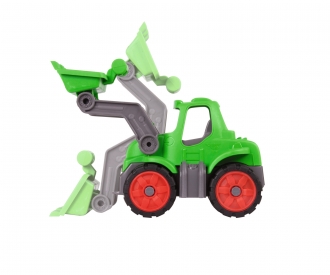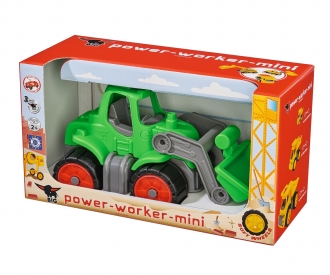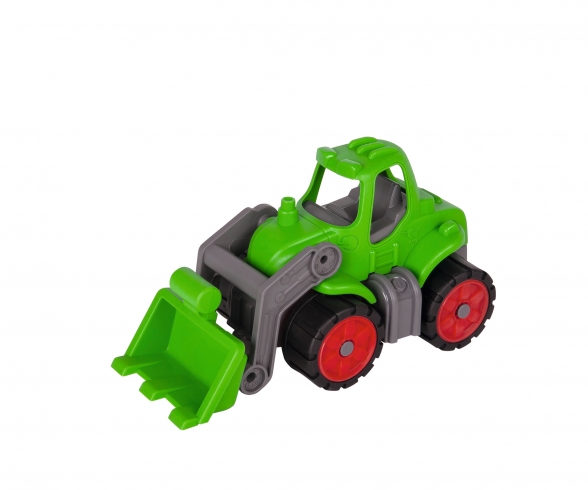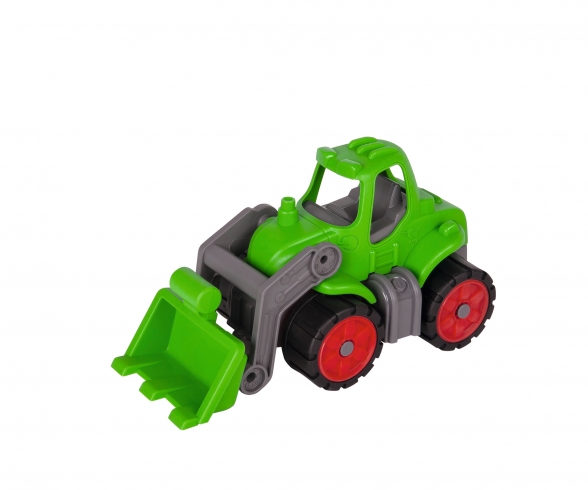 We will notify you by email as soon as this item is available again.
The BIG Power Worker Mini Tractor ensures small countryside fans are never without their favourite vehicle. Since the small tractor from the popular BIG Power Worker series comes with numerous functions and, due to its size, fits into every pocket. It's a great way to liven up boring family parties or to pass the time in restaurants. Thanks to their handy size, the BIG Power Worker Minis are the ideal toy for children to play with when out and about. They fit into every pocket and transform tables, chairs and benches into exciting play areas in an instant.
The moving loading arm of the BIG Power Worker Mini Tractor with the large bucket has been specially adapted to the fine motor skills of two year olds and is easy to use. Four large wheels with tread ensure perfect driving and play characteristics.
All the vehicles of the BIG Power Worker and BIG Power Worker Mini series have been specially designed for the fine motor skills of children aged two and over. Kiddified functions and a robust design, which keeps working in even the harshest of conditions, guarantee longevity and hours of happy play.
The BIG Power Worker Mini vehicles are manufactured in Germany using high-quality plastic materials. A particular bonus are the hard-wearing wheels made from softer plastic that are used as standard on all BIG Power Worker vehicles. These are easy to clean, do not leave marks behind and are therefore ideal for playing in the children's room or outdoors.
Made in: Germany
Dimensions assembled (L x W x H): 23 x 10 x 11,5 cm