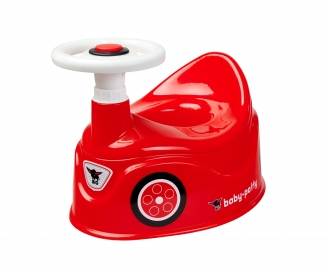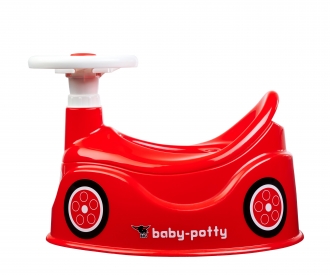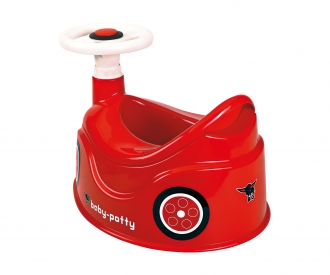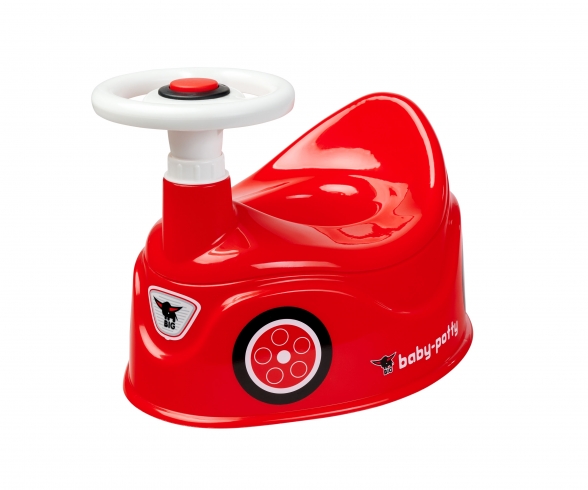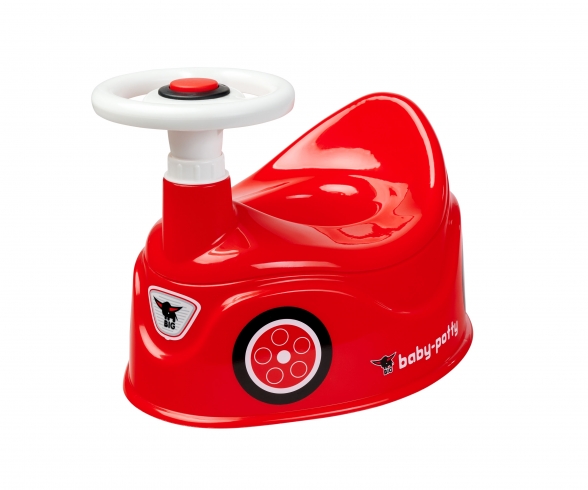 Quantity:
1
2
3
4
5
6
7
8
9
10
11
12
13
14
15
16
17
18
19
20
21
22
23
24
25
26
27
28
29
30
Delivery time 1-3 working days within Germany
Potty training is a stage of children's development that requires understanding, love and time. Parents need to exercise patience, not pressure. Every child has his or her own speed.
From now on, potty training can be relaxed and stress-free with the BIG-Baby-Potty - because the fun potty incorporated into the BIG-Bobby-Car design makes potty training fun too. With its similarity to the popular BIG-Bobby-Car-Classic, the
bright red potty with turning steering wheel has an almost magical attraction for young children. The child-friendly seat with high backrest makes even the longest training sessions comfortable and relaxed.
Once the deed's been done, Mummy or Daddy can be summoned quickly by sounding the horn on the steering wheel.
And the potty is perfect for parents too. There's an anti-spray feature to stop anything from missing the potty and a separate
insert to make light work of cleaning the mini-toilet. The steering wheel is easy to remove, as is the insert which features a handle on the back rest.
Top quality and the latest "Made in Germany" manufacturing technology ensure the long-lasting durability of the BIG-Baby-Potty. The high quality plastic is very easy to clean. The BIG-Baby-Potty is suitable for children aged 2 years and over.
Dimensions assembled (L x W x H): 43 x 31 x 28 cm
dimensions: 42
5 x 31 x 28 cm
Frequently bought together
Frequently bought together