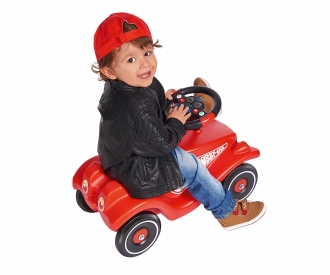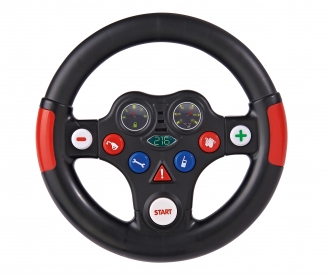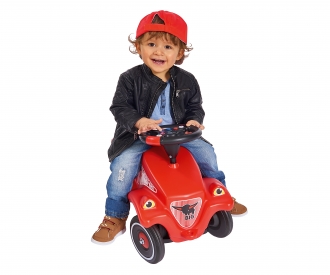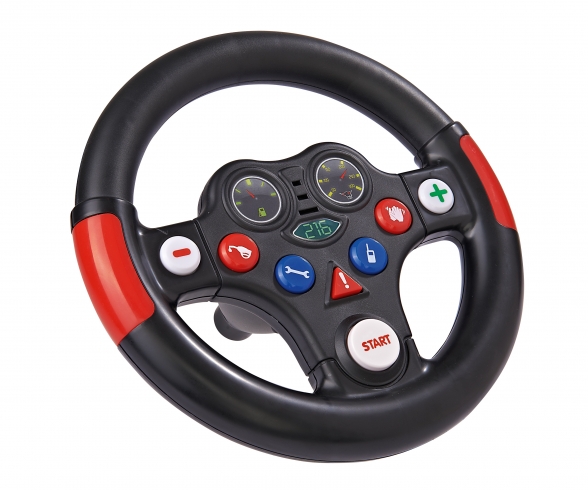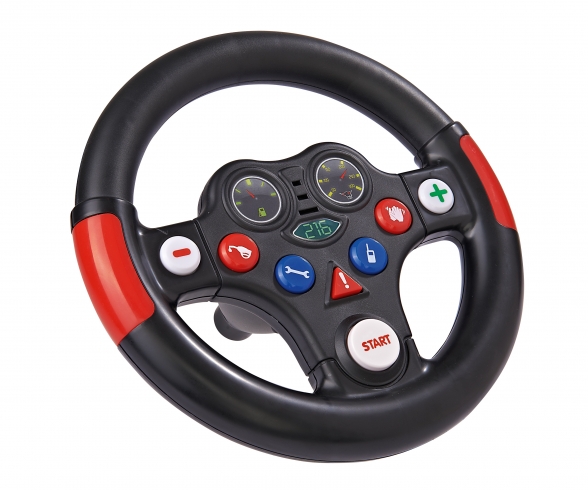 Quantity:
1
2
3
4
5
6
7
8
9
10
11
12
13
14
15
16
17
18
19
20
21
22
23
24
25
26
27
28
29
30
Delivery time 1-3 working days within Germany
The BIG Racing Sound Wheel is a special highlight for all BIG Bobby Cars (New and Classic Versions). The sound wheel has eight different buttons which can be used to generate sounds from the world of motor racing. It starts up with the typical starting sound of a racing car. Fill the tank and fit the right wheels, then it's off to the race track. The little racing driver can shift up a gear using the plus button on the right, and, if necessary, shift down again using the button on the left. The young driver receives required instructions by pressing the button with the radio symbol. The familiar pit radio will then be heard. If there is a problem on the race track, the driver can sound the safety car siren. This perfect configuration means the little racing driver is sure to be the first across the finish line to the accompaniment of thunderous applause. The clever BIG developers have even installed a button for providing a round of applause.
The wheel fits to all BIG-Bobby-Car-Classic and BIG-New-Bobby-Car which are built since 2010.The batteries (3 x 1,5 V AAA, LR3) are included for demonstration purposes.
batteries (3 x 1,5 V AAA, LR3) for demonstration purposes included
Dimensions assembled (L x W x H): 19,3 x 19,3 x 10,5 cm
batteries (3 x 1,5 V AAA, LR3) for demonstration purposes included
fits to all BIG Bobby Car (New + Classic) since 2010
splash proof only (keep away from wetness)
Frequently bought together
Frequently bought together