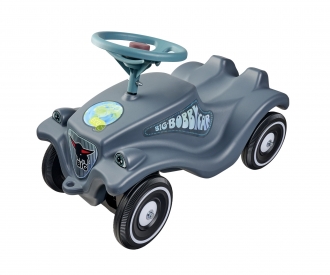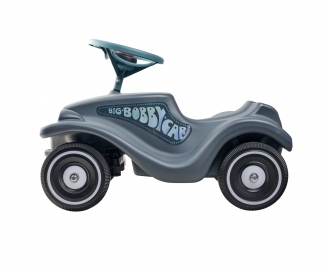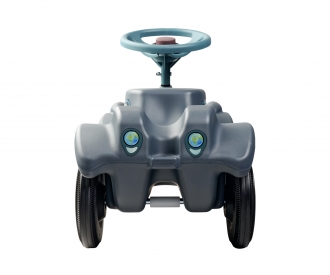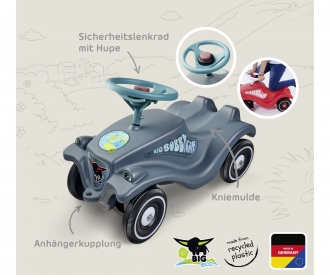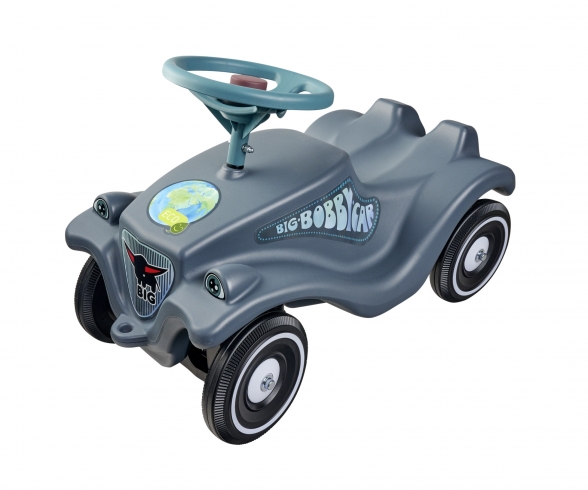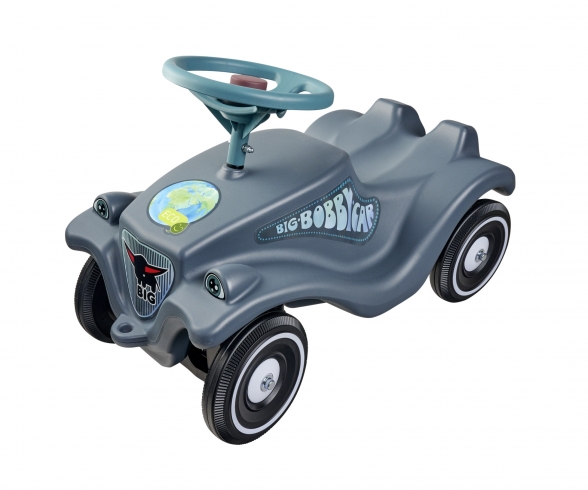 Quantity:
1
2
3
4
5
6
7
8
9
10
11
12
13
14
15
16
17
18
19
20
21
22
23
24
25
26
27
28
29
30
Delivery time 1-3 working days within Germany
The BIG Bobby Car Classic Eco is legendary in its shape and unbeatable in terms of quality. Now more than ever, because the body and the steering wheel of the BIG Bobby Car Classic Eco is made from recycled plastic (recycling polyethylene)! The wheels are also made from recyclate. The silvery gray of the Bobby Car is due to the recycling material used and looks modern and fresh in combination with the greyish-turquoise steering wheel and the stickers in the shape of a globe.

But the ride-on vehicle is not only convincing in terms of environmental protection and design. The body of the popular children's car, which has been tried and tested for decades, is ergonomically perfect for the needs of small drivers: internally tuned and promotes motor development.

A non-slip safety steering wheel with a mechanical horn, four robust and abrasion-resistant wheels, a trailer hitch at the front and rear and a knee recess for older children to drive round off the fun features.

The stepless Ackermann steering of the BIG Bobby Car ensures a small turning circle. The excellent workmanship and the low center of gravity make the BIG Bobby Car a particularly safe toy.

The BIG Bobby Car Classic Eco is made from high-quality materials in the modern BIG factory in Germany and tested by TÜV according to the strict guidelines for tested safety. The GS mark guarantees quality and safety. BIG strong!

Dimensions assembled (L x W x H): 58 x 30 x 38 cm
Frequently bought together
Frequently bought together