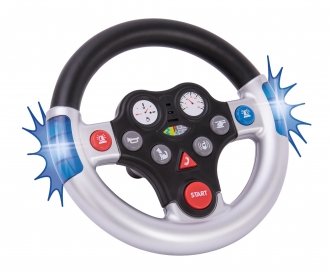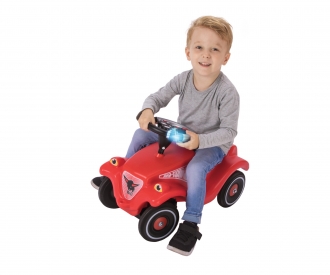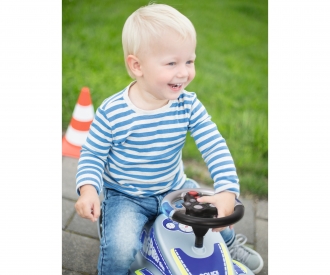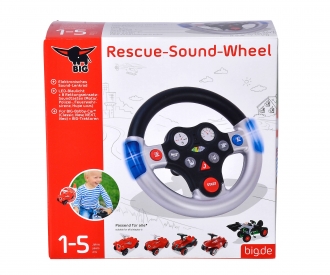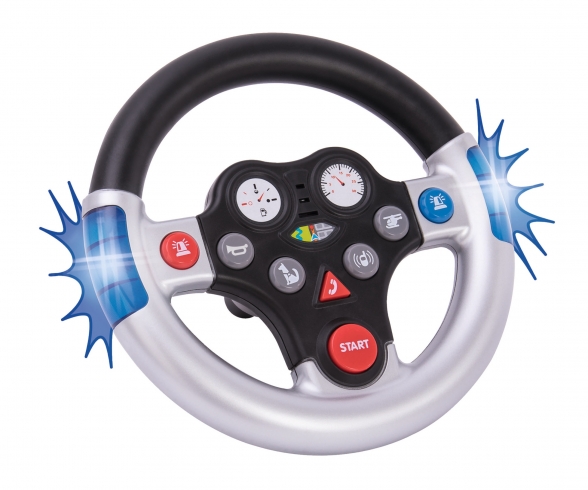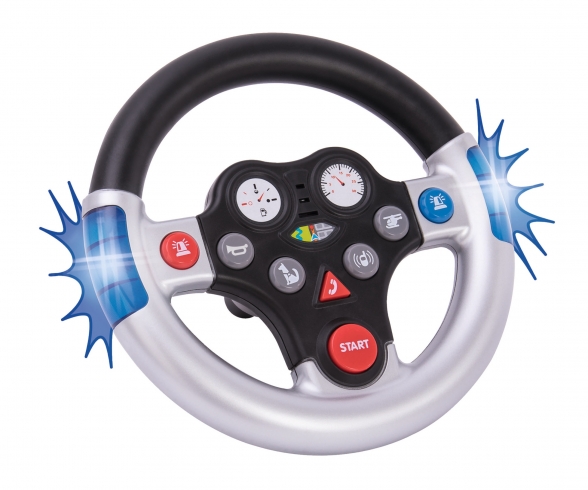 only 2 pieces left in stock, Delivery time 1-3 working days within Germany
Thanks to the BIG Rescue Sound Wheel, any playroom or playground can be turned into an action scene at the touch of a button, as the driver of the BIG Bobby Car arrives to provide assistance in an emergency. Whether they want to be a police officer, firefighter, helicopter pilot, paramedic, ambulance driver or dog handler, young drivers from 12 months up have everything they need for tricky rescue missions with the BIG Rescue Sound Wheel.
All it takes is a call to the emergency services and they're off, with the sound of their vehicle starting up. Accompanied by the noise of a fire engine siren, and the siren and flashing light of a police car, the little rescue worker is on their way, using the telephone button to alert their colleagues en route. And if there's a problem getting through the traffic, they can sound their horn to warn other drivers. After all, every second counts. Pressing the radio button enables the rescue worker to receive the final instructions as they approach the scene. As they get closer they can already hear the police dogs barking. If a helicopter is needed, this is quickly summoned and can soon be heard approaching in the distance.
Eight original sounds can be activated by pressing different buttons on the wheel. Young drivers can choose between a police car or fire engine siren, with an integrated flashing blue light.
The BIG Rescue Sound Wheel is splash-proof and fits all BIG Bobby Car models (New and Classic) built in 2010 or later, as well as on all BIG tractors.
Dimensions assembled (L x W x H): 19,3 x 19,3 x 10,5 cm
Playful Sound Wheel for all BIG Bobby Car (New & Classic)
Great soundspectrum for little heros: Fire engine siren, barking dog, rescue number, starter sound, police helicopter, police siren, police radio
Frequently bought together
Frequently bought together