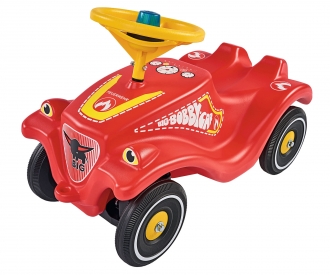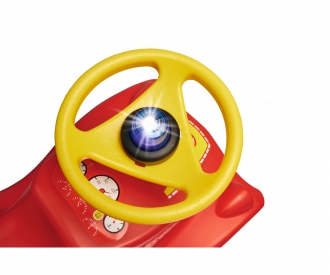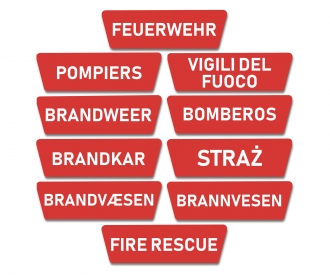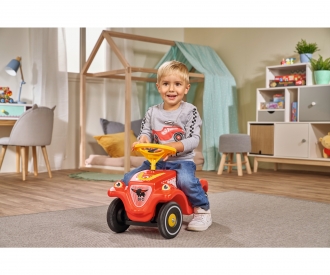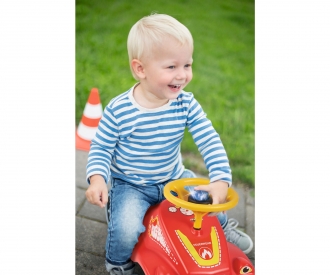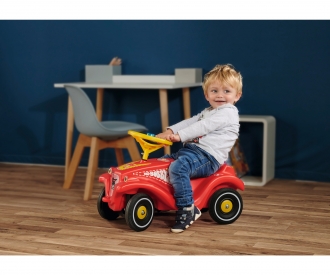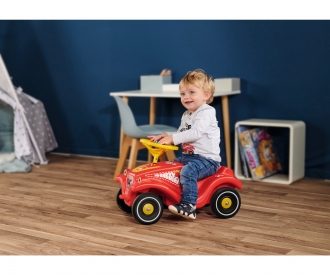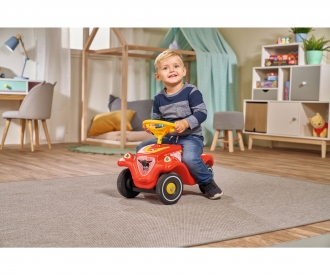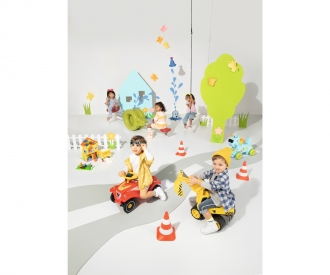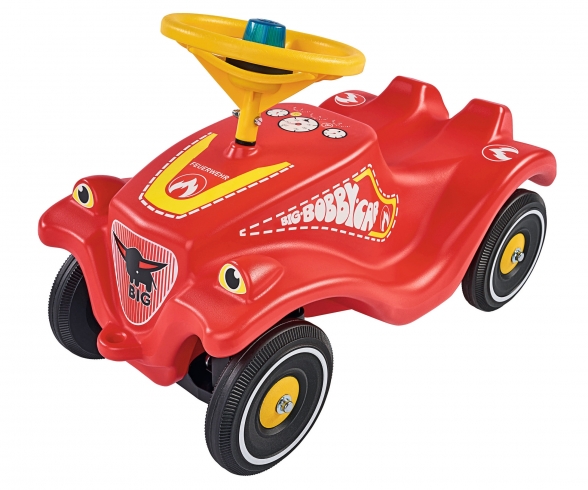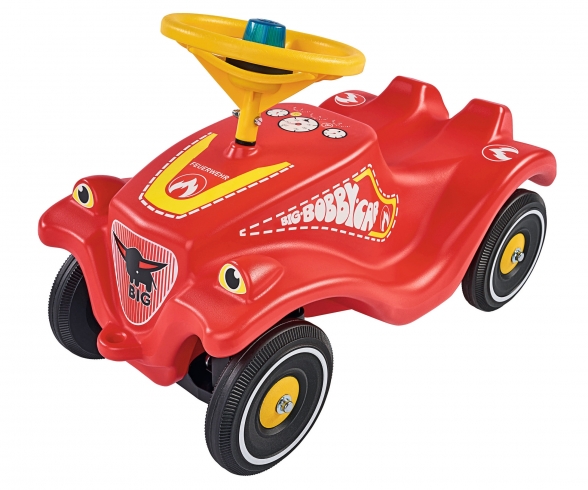 We will notify you by email as soon as this item is available again.
Bright red and a realistic firefighter design invite children 12 months and older to go outdoors and indoors. Included are replaceable fire department lettering stickers in international names for the countries DE, DK, PL, CH, SE, NO, IT, GB, FR, BE, IT, ES. Also included with the BIG Bobby Car Classic Fire Brigade is the great SOS Light & Sound module with realistic siren and blue light, a very special extra that makes firefighting play even more realistic!
But it's not just in terms of design and extras that the vehicle from the Bobby-Car line impresses. The BIG Bobby-Car Classic is legendary in its form and unbeatable in terms of quality. The unchanged body of the popular children's car, which has been tried and tested for decades, is ergonomically perfectly adapted to the needs of little drivers. An easy-grip safety steering wheel with mechanical horn, four sturdy and abrasion-resistant plastic wheels, a trailer coupling at the front and rear, and a knee recess for driving for older children round out the playful features. The excellent build quality and low center of gravity make the BIG Bobby-Car a particularly safe toy.
The BIG Bobby-Car Classic Fire Brigade is made of high-quality materials in the modern BIG factory in Germany. BIG-buffalo strong!
Dimensions assembled (L x W x H): 58 x 30 x 38 cm
Frequently bought together
Frequently bought together