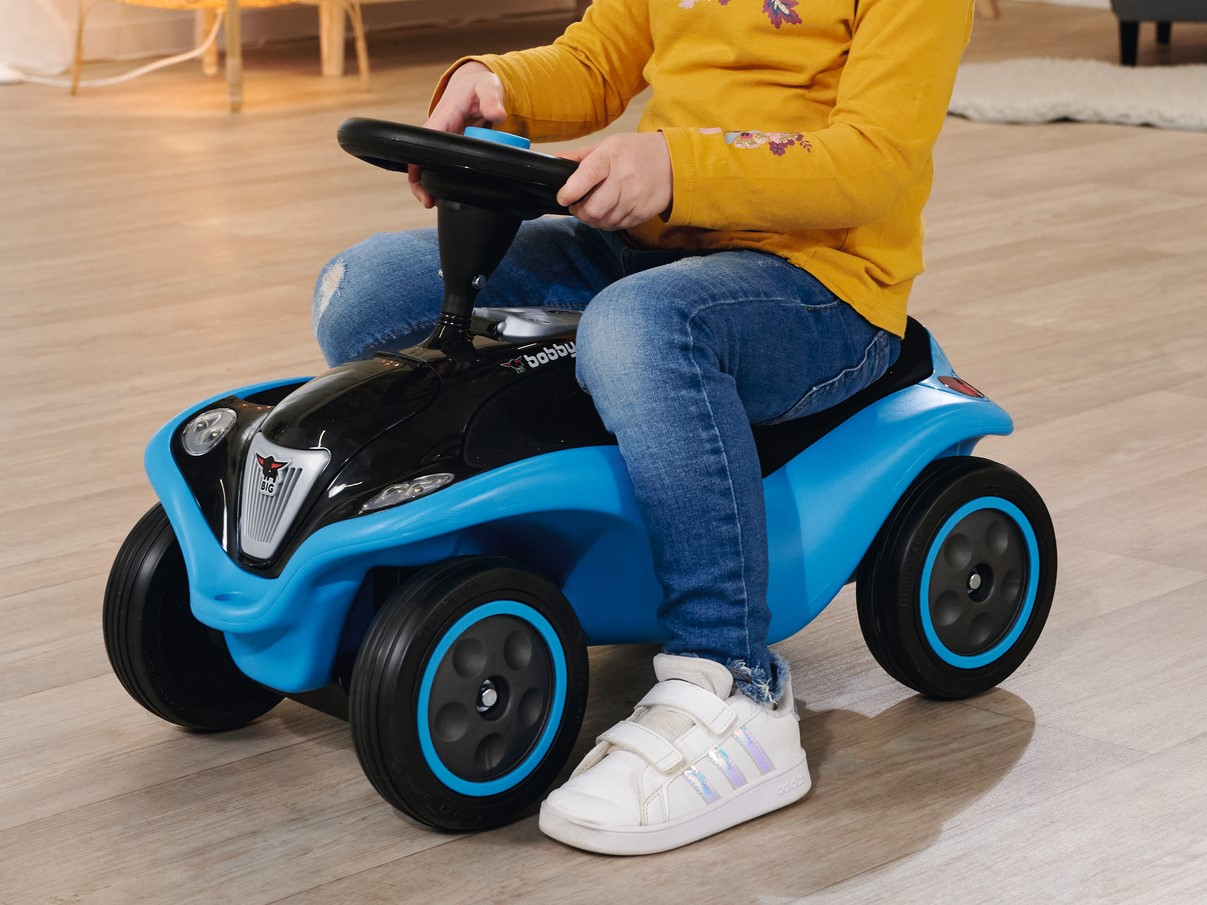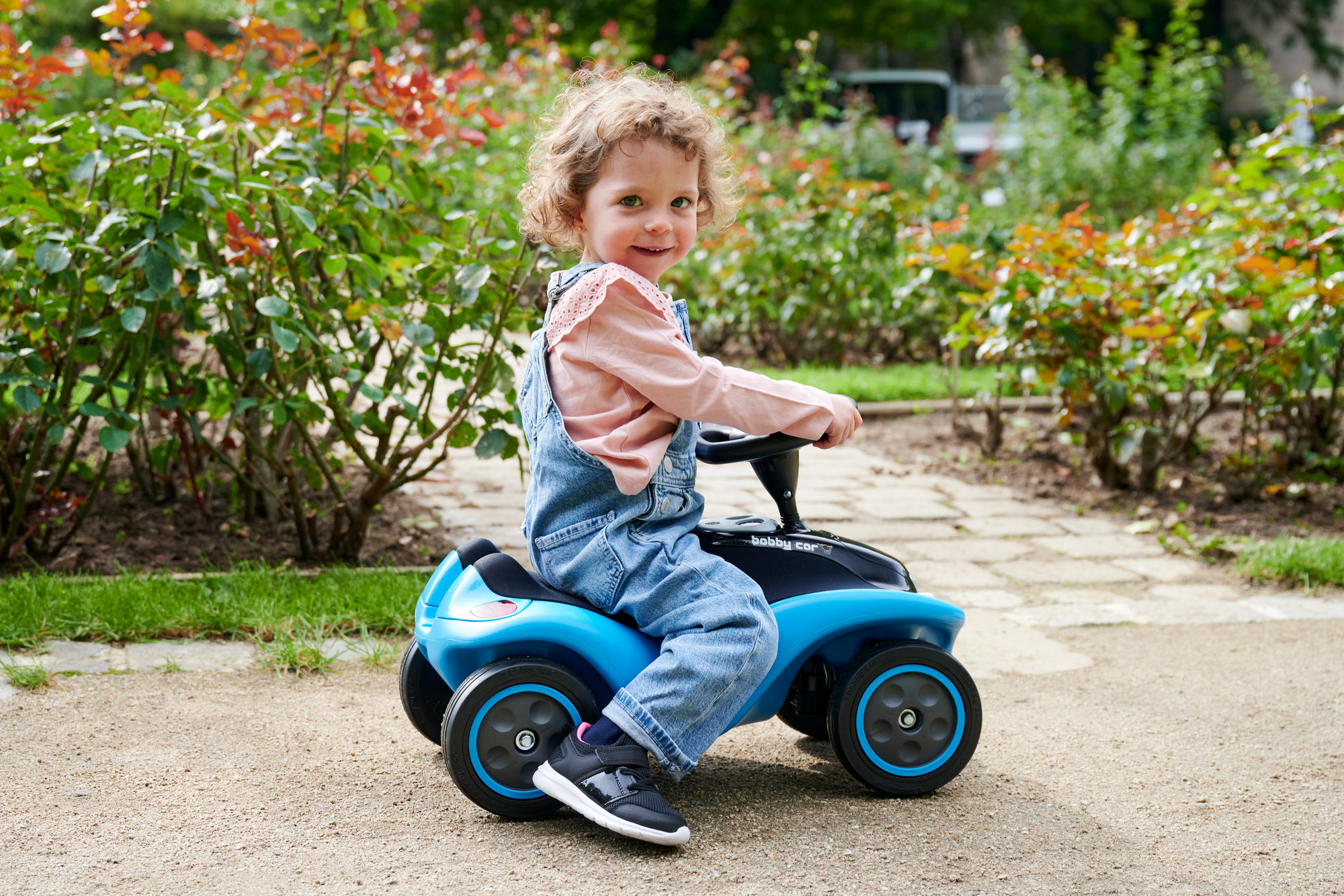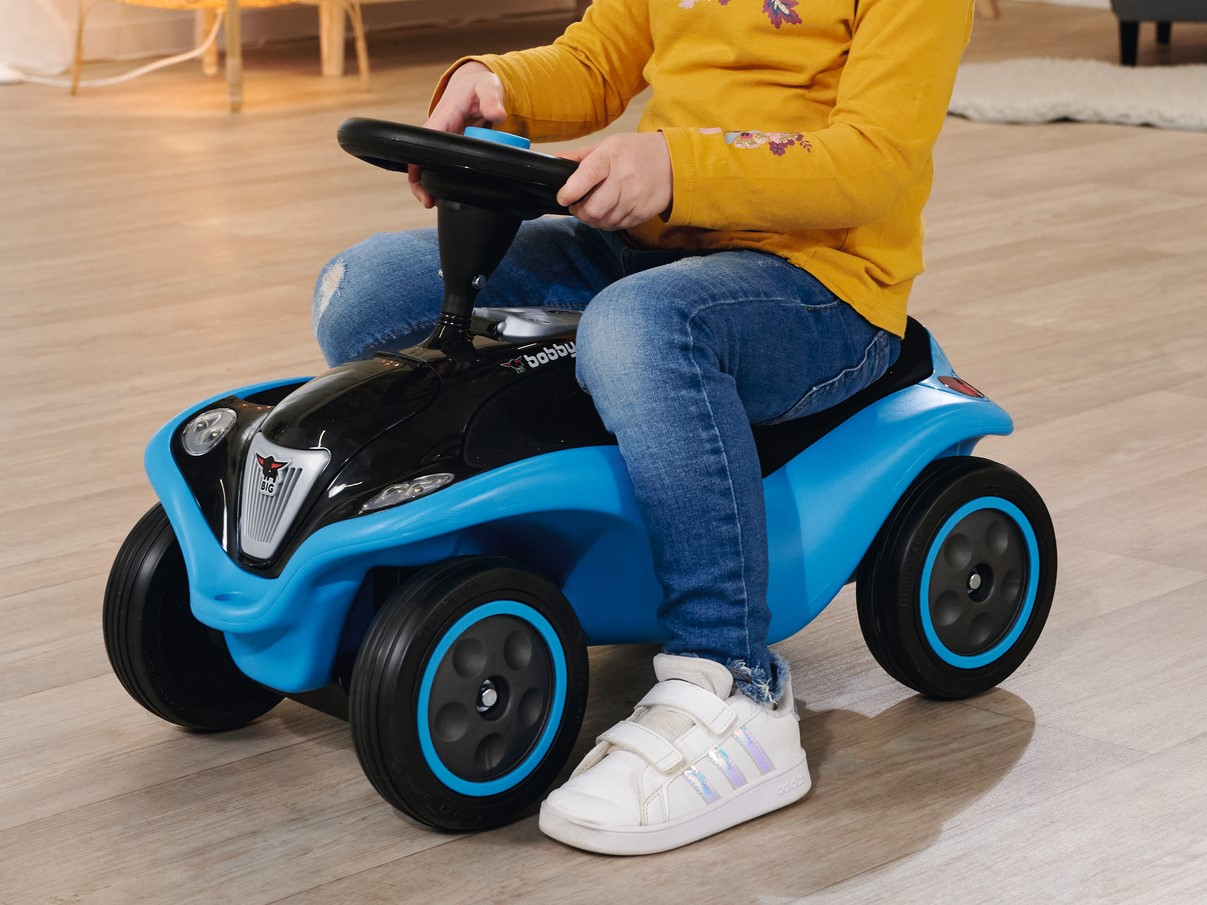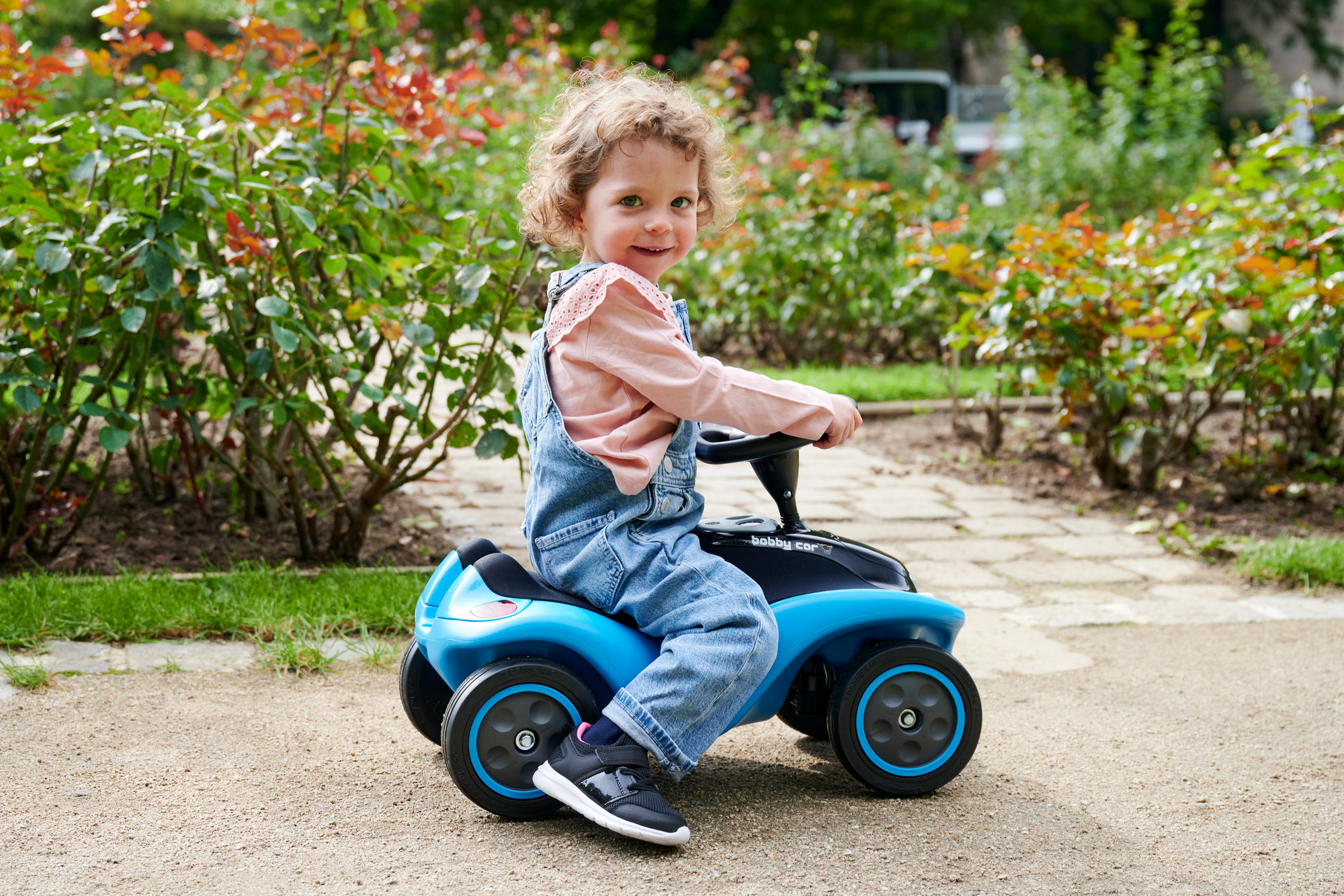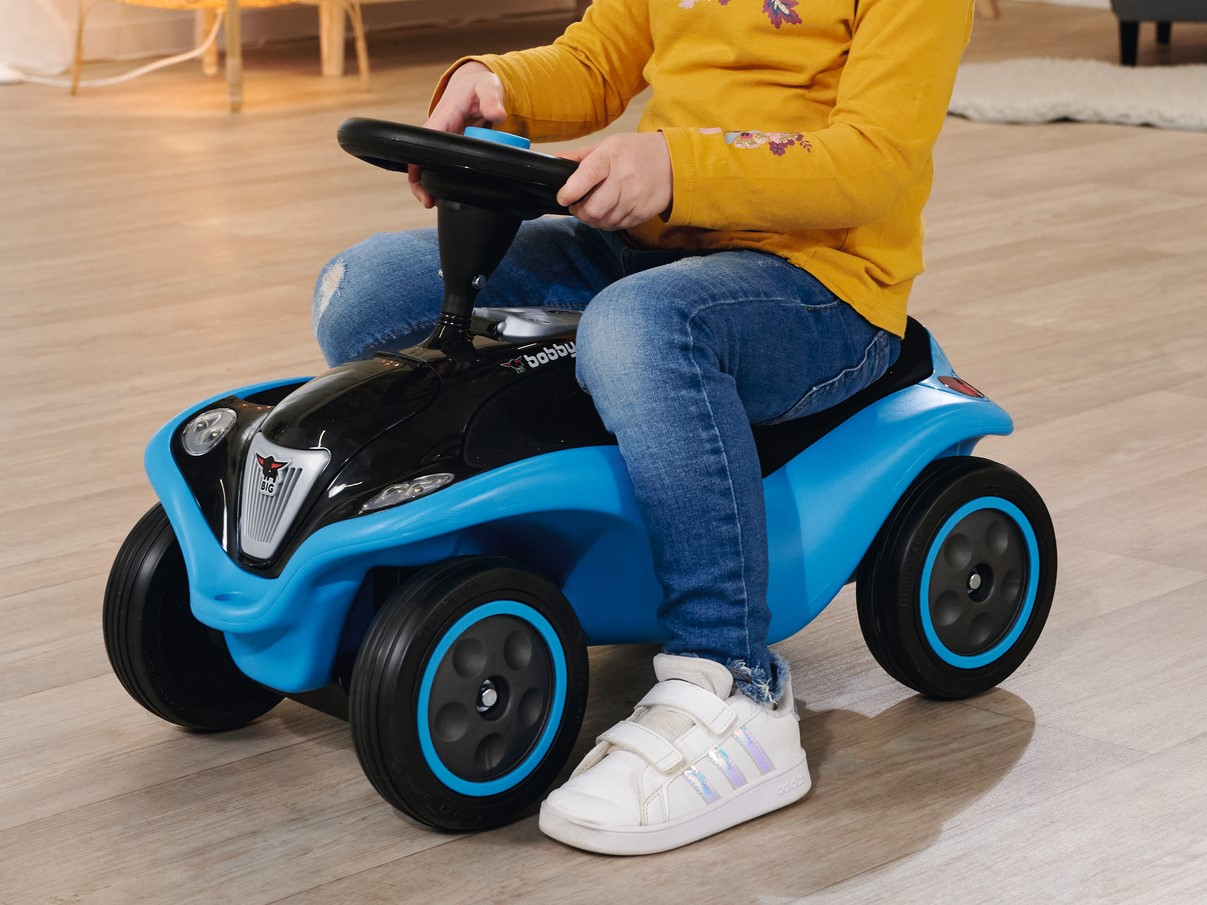 17.10.2022
BIG Bobby Car Next Blue
High-quality luxury bobby car for children from 12 months, now in a modern royal blue, combined with elegant black.
A very special sliding vehicle, whose LED front lights can be easily switched on and off by a touch sensor in the speedometer display.

You can take a closer look at all the other features here. Let's go!
Back