In collaboration with one of the biggest names in agricultural engineering, BIG has developed the CLAAS Celtis Loader + Trailer – a robust set, which offers everything a little farmer could dream of!
For many years the world-famous CLAAS brand has been famous for agricultural machines which feature outstanding performance, quality and exceptional design. The CLAAS Celtis Loader from BIG is a robust children's tractor for all those budding little farmers. The aerodynamic engine hood and bodywork are based on the original CLAAS Celtis model.
Just like all BIG tractors, this new model is equipped with a precision chain drive which ensures easy pedalling and the tried and tested BIG pinion steering system ensures a small turning circle and safe driving. With 3 separate settings, the seat with elevated backrest can be easily adjusted to suit the size of the child. The integrated eccentric enables the chain to be easily tightened. The specification which includes two trailer couplings and a highly manoeuvrable loading shovel, offers tractor drivers from the age of 3 years even more playtime fun.
The BIG-Trailer has an impressively large loading area. There's plenty of room in this robust trailer for transporting all kinds of small cargo.
Copyright: Hergestellt unter Lizenz der CLAAS KGaA mbH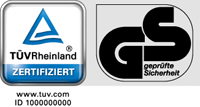 Dimensions assembled (L x W x H): 169 x 46 x 54 cm
dimensions: 169 x 46 x 54 cm
Maximum load tractor: 50 kg
Maximum load trailer: 25 kg
Load volume of shovel 3 kg
Frequently bought together
Frequently bought together