Working closely with the Friends of Eicher and paying great attention to detail, BIG has developed the Eicher Diesel ED 16. As a cute toy vehicle for children aged 3 and above or a collector's item this tractor will captivate its owners.
Its design is equal to the original in every way. And in terms of its features, the Eicher Diesel ED 16 will also enchant every child. The series integrated precision chain drive, pinion steering and child-friendly pedals ensure high levels of comfort when driving. The seat is adjustable to 3 different heights allowing it to be adapted to the size of the child riding on it. Thus the tractor "grows" with the child and can be used for a long time.
Naturally, like all BIG tractors, the Eicher Diesel ED 16 is made of high-quality plastic and GS certified.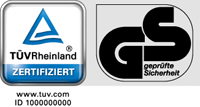 Dimensions assembled (L x W x H): 88 x 46 x 54 cm
Frequently bought together
Frequently bought together