Facelift of a legend- with the BIG Bobby-Car Neo, BIG presents a new generation of its classic slide vehicle that has accompanied and thrilled many years of children.
The revolutionary, modern design puts the heraldic animal, the BIG buffalo, in the spotlight. For example, the high-quality printed radiator grille is in the shape of the buffalo and the wide whisper tires have a unique buffalo profile. The pale pink variant with turquoise details looks particularly fresh and modern thanks to the combination of color tones.
The chassis has been redesigned in a new shape and features an ergonomically shaped seat with an anti-slip surface. The cult car still offers little racers a safety knee recess and the leg rest. The tail lights are pre-assembled plastic parts in the shape of stylized buffalo horns.
The smooth-running full-shell safety steering wheel ensures an optimum grip and a pleasant feel. The BIG Bobby-Car Neo comes as standard with extra-wide, high-quality and abrasion-resistant soft plastic tires that provide a good grip and roll quietly. Furthermore, the new version of the iconic slide car has 3-piece closed rims that are particularly easy to clean.
A detachable towing device at the front under the radiator grille and a trailer coupling at the rear allow BIG-Bobby-Car accessories to be attached, as well as the use of all standard BIG-Bobby-Car trailers.
The BIG Bobby-Car Neo in soft pink is manufactured in the modern BIG factory in Germany and is tested for maximum safety. For children from 1-5 years. BIG-bobby strong!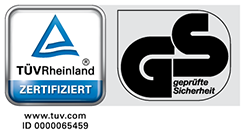 Dimensions assembled (L x W x H): 57 x 30 x 39 cm
Frequently bought together
Frequently bought together